More Information
"No Screaming Jelly Beans": Trying to Pursue a Career While Raising a Son with Autism by Denise E. Minor, PhD
Raising a son with autism, Denise Minor struggles to pursue her dream of making it through graduate school and landing a job as professor.

About Denise Minor
In her late thirties, Denise Minor lived in a spacious apartment in San Francisco with her husband Alex and their small sons Nathan and Max. Two evenings a week she taught Spanish at a local university. She was happy with her life in many ways but could not release a dream that had been simmering for a decade: earn a PhD in Spanish and become a professor. She was accepted into the University of California, Davis. Less than a year after moving there with her family, Max received a diagnosis of autism. Over the following eighteen years she chronicled the journey of dropping out of and returning to the PhD program, of dedicating herself to various therapies for Max and of trying to give her son Nathan a fair share of her attention. Alex lived an exhausting life driving between two cities to support the family and helping Denise navigate the labyrinth of services and treatments for Max. Autism, she learned, is not just a diagnosis for one person but rather is a diagnosis for the entire family. In the end, her message to other parents of children with disabilities is, "Raise your children the best you can, but don't give up your own dreams."
Denise Minor is an associate professor of Spanish and linguistics at California State University, Chico. She received her PhD from the University of California, Davis and her MA from San Francisco State University. She lives in Chico with her husband Alex and their dog Boris.

Stansbury Publishing is an imprint of Heidelberg Graphics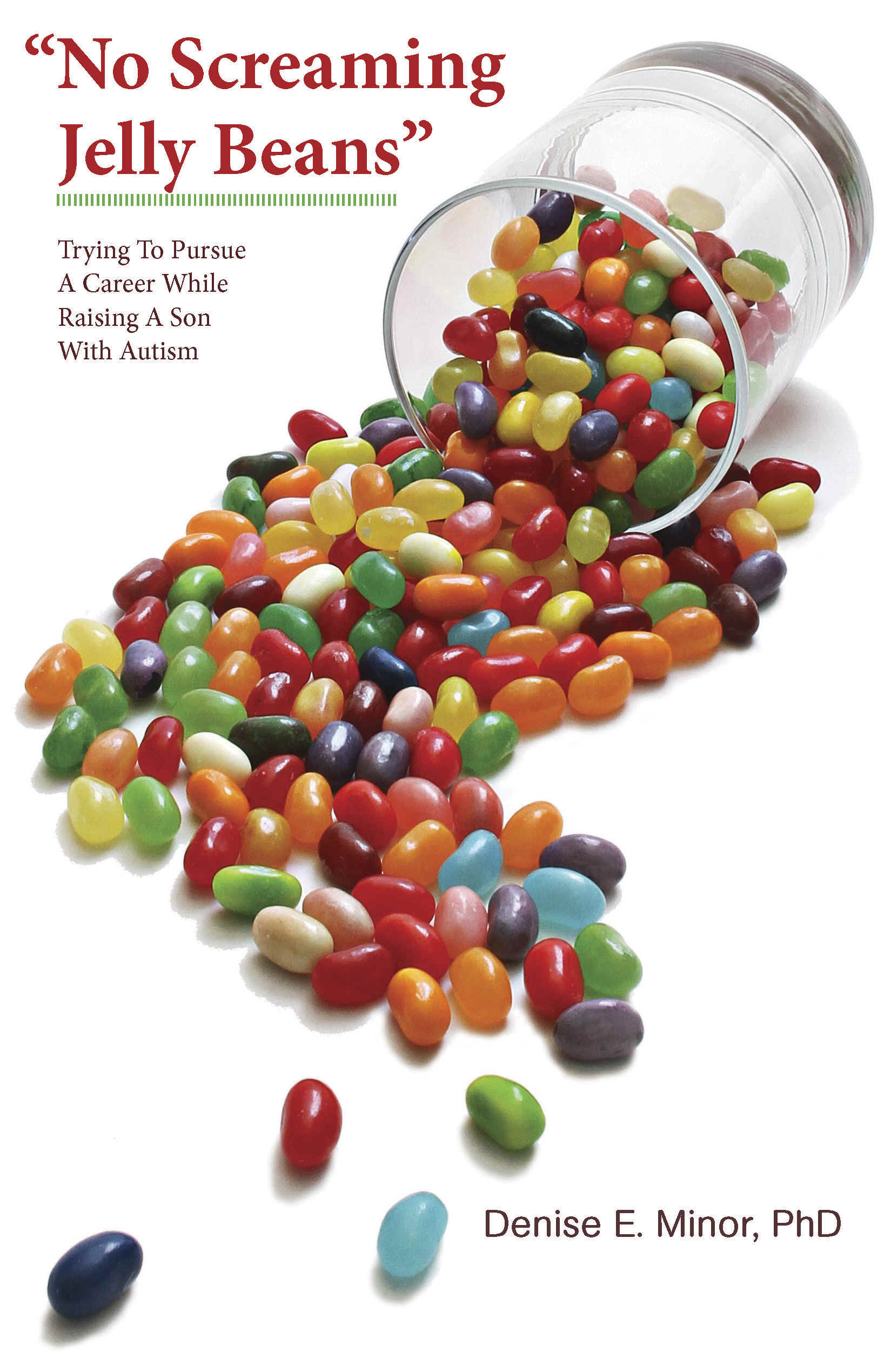 Click to order "No Screaming Jelly Beans": Trying to Pursue a Career While Raising a Son with Autism