Phantasm Magazine Staff
Phantasm literary magazine staff
Independent literary journal of original poetry, fiction, artwork, articles, features, photos, commentary, book reviews, interviews, and announcements.

Click on an issue to read the staff boxes of Phantasm literary magazine published by Heidelberg Graphics, Chico, California, 1976-1980. For further information click on the magazine covers below.

Staff
Editor and Publisher: Larry S. Jackson
Circulation: Larry S. Jackson
Typesetting, paste-up, and printing: Larry S. Jackson


Staff
Editor and Publisher: Larry S. Jackson
Poetry Editor: Larry S. Jackson
Features Editor: Larry S. Jackson
Circulation: Larry S. Jackson
Typesetting, paste-up, and printing: Larry S. Jackson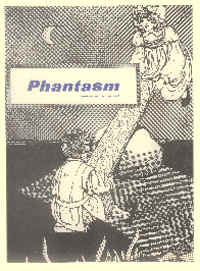 Staff
Editor and Publisher: Larry S. Jackson
Poetry Editor: Larry S. Jackson
Features Editor: Larry S. Jackson
Circulation: Larry S. Jackson
Typesetting, paste-up, and printing: Larry S. Jackson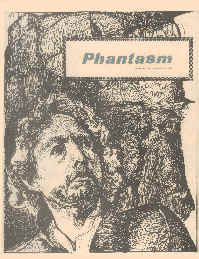 Staff
Editor and Publisher: Larry S. Jackson
Poetry Editor: Larry S. Jackson
Features Editor: Larry S. Jackson
Circulation: Larry S. Jackson
Typesetting, paste-up, and printing: Larry S. Jackson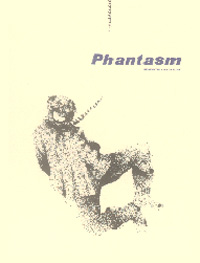 Staff
Editor and Publisher: Larry S. Jackson
Poetry Editor: Larry S. Jackson
Features Editor: Mona Ceniceros
Circulation: Larry S. Jackson
Typesetting, paste-up, and printing: Larry S. Jackson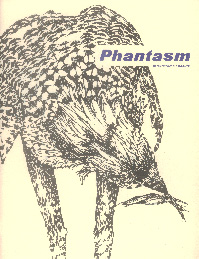 Staff
Editor and Publisher: Larry S. Jackson
Poetry Editor: Larry S. Jackson
Features Editor: Mona Ceniceros
Circulation: Larry S. Jackson
Typesetting, paste-up, and printing: Larry S. Jackson

Staff
Editor and Publisher: Larry S. Jackson
Poetry Editor: Larry S. Jackson
Fiction Editor: Larry S. Jackson
Features Editor: Mona Ceniceros
Circulation: Larry S. Jackson
Typesetting, paste-up, and printing: Larry S. Jackson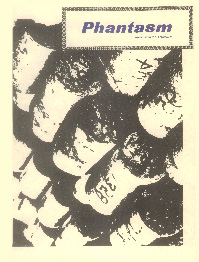 Staff
Editor and Publisher: Larry S. Jackson
Poetry Editor: Larry S. Jackson
Fiction Editor: Larry S. Jackson
Features Editor: Mona Ceniceros
Circulation: Larry S. Jackson
Typesetting, paste-up, and printing: Larry S. Jackson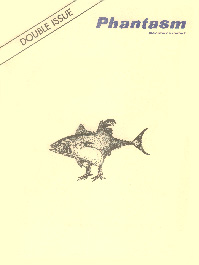 Staff
Editor and Publisher: Larry S. Jackson
Poetry Editor: Kevin Campbell
Fiction Editor: Larry S. Jackson
Features Editor: Larry S. Jackson
Circulation: Larry S. Jackson
Typesetting, paste-up, and printing: Larry S. Jackson
Production Assistant: Jennifer Rowe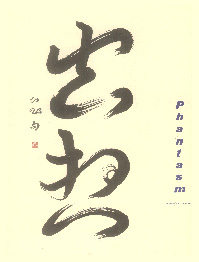 Staff
Editor and Publisher: Larry S. Jackson
Poetry Editor: Kevin Campbell
Fiction Editor: Larry S. Jackson
Features Editor: Larry S. Jackson
Circulation: Larry S. Jackson
Typesetting, paste-up, and printing: Larry S. Jackson
Production Assistant: Jennifer Rowe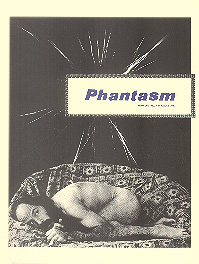 Staff
Editor and Publisher: Larry S. Jackson
Poetry Editor: Kevin Campbell
Fiction Editor: Larry S. Jackson
Features Editor: Larry S. Jackson
Circulation: Larry S. Jackson
Typesetting, paste-up, and printing: Larry S. Jackson
Production Assistant: Jennifer Rowe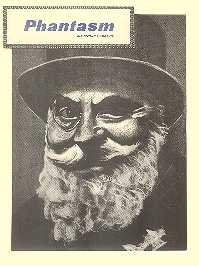 Staff
Editor and Publisher: Larry S. Jackson
Poetry Editor: Kevin Campbell
Fiction Editor: Larry S. Jackson
Features Editor: Larry S. Jackson
Circulation: Larry S. Jackson
Typesetting, paste-up, and printing: Larry S. Jackson
Production Assistant: Jennifer Rowe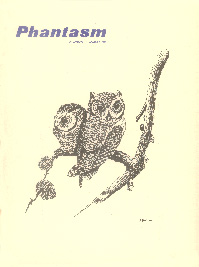 Staff
Editor and Publisher: Larry S. Jackson
Poetry Editor: Kevin Campbell
Fiction Editor: Larry S. Jackson
Features Editor: Larry S. Jackson
Circulation: Larry S. Jackson
Typesetting, paste-up, and printing: Larry S. Jackson
Production Assistant: Jennifer Rowe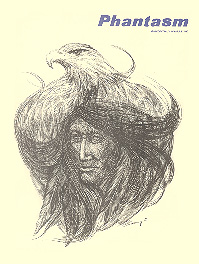 Staff
Editor and Publisher: Larry S. Jackson
Poetry Editor: Kevin Campbell
Fiction Editor: Larry S. Jackson
Features Editor: Larry S. Jackson
Circulation: Larry S. Jackson
Typesetting, paste-up, and printing: Larry S. Jackson
Production Assistant: Jennifer Rowe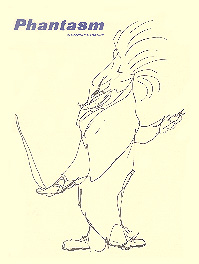 Staff
Editor and Publisher: Larry S. Jackson
Poetry Editor: Kevin Campbell
Fiction Editor: Larry S. Jackson
Features Editor: Larry S. Jackson
Circulation: Larry S. Jackson
Typesetting, paste-up, and printing: Larry S. Jackson
Production Assistant: Jennifer Rowe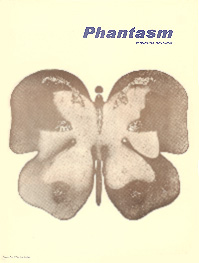 Staff
Editor and Publisher: Larry S. Jackson
Poetry Editor: Kevin Campbell
Fiction Editor: Larry S. Jackson
Features Editor: Larry S. Jackson
Circulation: Larry S. Jackson
Typesetting, paste-up, and printing: Larry S. Jackson
Production Assistant: Jennifer Rowe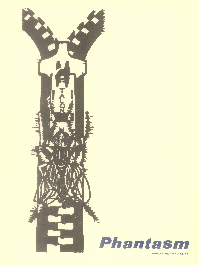 Staff
Editor and Publisher: Larry S. Jackson
Poetry Editor: Kevin Campbell
Fiction Editor: Larry S. Jackson
Features Editor: Larry S. Jackson
Circulation: Larry S. Jackson
Typesetting, paste-up, and printing: Larry S. Jackson
Production Assistant: Jennifer Rowe


Staff
Editor and Publisher: Larry S. Jackson
Poetry Editor: Phillip Hemenway
Fiction Editor: Larry S. Jackson
Features Editor: Larry S. Jackson
Circulation: Larry S. Jackson
Typesetting, paste-up, and printing: Larry S. Jackson
Production Assistant: Jennifer Rowe


Staff
Editor and Publisher: Larry S. Jackson
Poetry Editor: Phillip Hemenway
Fiction Editor: Larry S. Jackson
Features Editor: Larry S. Jackson
Circulation: Jennifer Rowe
Typesetting, paste-up, and printing: Larry S. Jackson


Staff
Editor and Publisher: Larry S. Jackson
Poetry Editor: Phillip Hemenway
Fiction Editor: Larry S. Jackson
Features Editor: Larry S. Jackson
Circulation: Jennifer Rowe
Typesetting, paste-up, and printing: Larry S. Jackson


Staff
Editor and Publisher: Larry S. Jackson
Poetry Editor: Phillip Hemenway
Fiction Editor: Larry S. Jackson
Features Editor: Larry S. Jackson
Circulation: Jennifer Rowe
Typesetting, paste-up, and printing: Larry S. Jackson


Staff
Editor and Publisher: Larry S. Jackson
Poetry Editor: Phillip Hemenway
Fiction Editor: Larry S. Jackson
Features Editor: Larry S. Jackson
Office Manager: Anita Tonetti
Typesetting, paste-up, and printing: Larry S. Jackson


Staff
Editor and Publisher: Larry S. Jackson
Poetry Editor: Phillip Hemenway
Fiction Editor: Larry S. Jackson
Features Editor: Larry S. Jackson
Office Manager: Anita Tonetti
Typesetting, paste-up, and printing: Larry S. Jackson


Staff
Editor and Publisher: Larry S. Jackson
Poetry Editor: Phillip Hemenway
Fiction Editor: Larry S. Jackson
Features Editor: Larry S. Jackson
Office Manager: Anita Tonetti
Typesetting, paste-up, and printing: Larry S. Jackson


Staff
Editor and Publisher: Larry S. Jackson
Poetry Editor: Phillip Hemenway
Fiction Editor: Larry S. Jackson
Features Editor: Larry S. Jackson
Office Manager: Anita Tonetti
Typesetting, paste-up, and printing: Larry S. Jackson


Staff
Editor and Publisher: Larry S. Jackson
Poetry Editor: Phillip Hemenway
Fiction Editor: Larry S. Jackson
Features Editor: Larry S. Jackson
Typesetting, paste-up, and printing: Larry S. Jackson


Staff
Editor and Publisher: Larry S. Jackson
Poetry Editor: Phillip Hemenway
Fiction Editor: Larry S. Jackson
Features Editor: Larry S. Jackson
Supplement Feature Editors: Larry Jackson and Georgia Lyga McFadden
Typesetting, paste-up, and printing: Larry S. Jackson